How We Hatched
3rd Bird hatched from a special place in our founder's heart.
In 2020 Sara Lemmon set out to make the world a kinder & tastier place.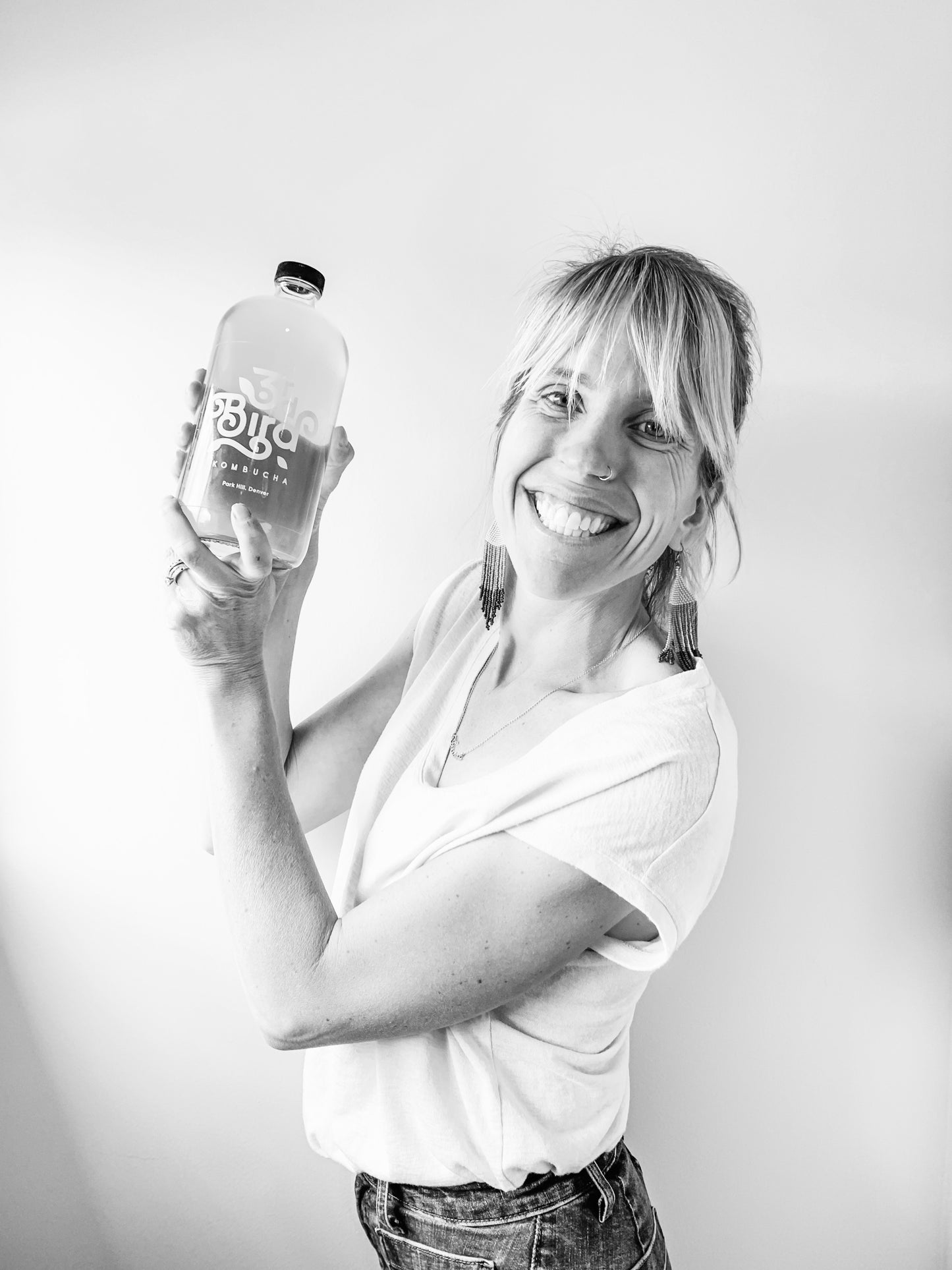 Sara Lemmon | Founder
Sara's son, Silas, is both her 3rd bird and the reason why she started brewing. She wanted to make the world kinder for Silas by trying to find a way to help with his GI & sensory processing chellenges stemming from autism. After doing research, she discovered that kombucha provides health benefits that could help her flock.
Before becoming the Doer & Brewer of 3rd Bird, Sara was a middle school science teacher and the antithesis of a kombucha enthusiast. She thought kombucha always tasted either too tart or too sweet. Using her science background, she started a brew of her own to see if she could make it taste better. When it came to test it on taste buds, she proved her own preconceived notions wrong. She realized that kombucha doesn't have to always be too funky or too sugary. There was a 3rd way to strike the perfect balance and she discovered it.
We often have this false idea of how things should be. We think that things are going to be either easy or hard, either scary or exciting, & so on. It's always the anticipation of one way or the other. But, much of the time, things happen in a way we'd never expect. Sara firmly believes that life isn't about either/or's - there's always a 3rd way. That's where the magic happens.